---
Mount Baird - 10,025 feet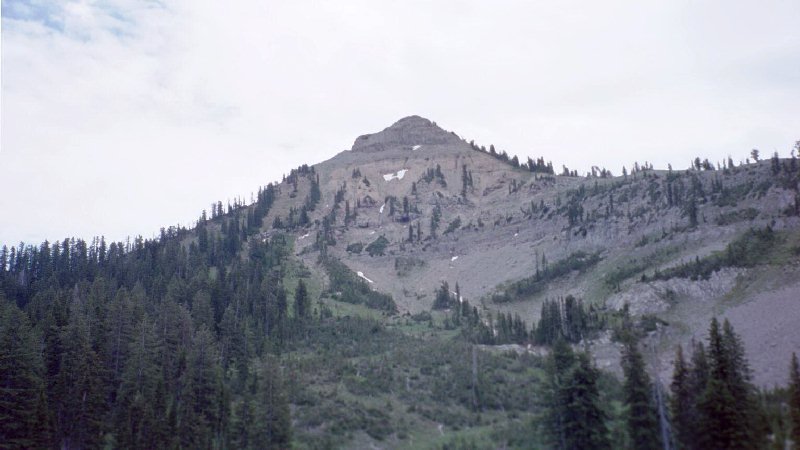 Mount Baird as seen from the north. The ridge on the right hand side of the picture is the northwest ridge and the route we took.


Trip Report (July 6, 2001):

Here is my trip report for a climb with state and county highpointer Ken Jones to the summit of Mount Baird, the highest point in the Snake River Range of Idaho. Baird is also the highpoint of Bonneville County in southeastern Idaho.

Trip stats:
Time: 7.5 hours
Length: 9 miles
Elevation Gain: 4,200 feet
Class (difficulty): 2

Drive: On US Hwy 26 near the northwest end of Palisades Reservoir (about halfway between mileposts 390 and 391), turn north on the signed Little Elk Creek road. Follow this road (suitable for passenger sedans) to its end (~1.5 miles), where a sign indicates the Sheep Creek ATV trail to the left, and the Little Elk Creek trail to the right.

Hike: Follow the trail up Little Elk Creek to a basin at about 8800'. Turn right on an unmapped trail, which passes around the east side of the 8920+' knoll. Leave the trail and pick up the northwest ridge of Mt. Baird, which you can follow to the summit. This route is class 2, though a bit steep in spots near the top. Tom Lopez's book suggests the north ridge, which would be accessible from the same basin, but lists it as class 3. We stuck to the northwest ridge both ways.